The following USB models are card flash drives. The flash drive housing or body is about the size of a credit card and a little thicker to accommodate the USB hardware components. These can be silk screened in spot colors, and also digitally imprinted in full color designs.

Please contact us for a quote on your exact card flash drives requirements. Tell us the style, capacity, quantity, imprint details and memory quality you require and we will respond with a customized proposal within 1 business day, or sooner.
Use our Get a Quote form and include all of the details as mentioned. Filling out the form is very fast (about 2 minutes, tops!) and gives us all the information we need to get you the best pricing and value for your specific project.
Card Flash Drives Production and Delivery Time:
Blank or unimprinted card flash drives are usually produced and delivered in about 5 days (real time) to most locations in Canada or the United States. If you prefer to have imprinting added, then please allow about 10 days (real time) for production and delivery to most locations.
Remember…Memory pricing is always fluctuating, as is our Canadian dollar, so be sure to get your quote updated BEFORE you place your final order.
For those needing card flash drives, our most popular card USB is our NU5010 credit card model shown below. This is the top selling USB card model for us. Our customers always seem to appreciate the full digital color imprint option on this card flash drive. The image here shows our optional PK-09 PVC Card Case, which makes this card a very cool presentation for any organization!
You can also check out our Weekly Specials page for instant pricing on select products, styles, capacities and quantities.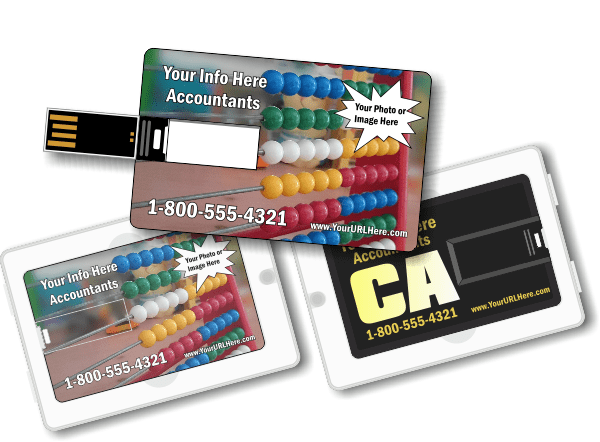 Click on thumbnails to view larger images. You may scroll thru the preview images or click on the current image to close the preview.
Flash drive stock numbers are displayed when you hover over the product thumbnails and also when you click on the thumbnail.
Product Numbers shown in this Gallery:
NU5002
NU5009
NU5010
NU5017