Are You Looking for. . .
THE Best Deal on Custom Imprinted Flash Drives?
Or Perhaps You Need. . .
THE Best Price on BULK USB Flash Drives?
NOW. . .Get High Quality Bulk or Custom Imprinted USB Flash Drives. . .
DIRECT FROM THE FACTORY!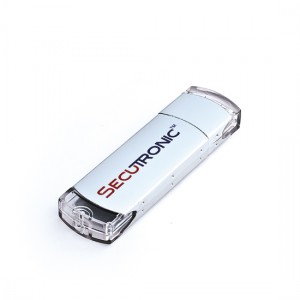 Flash Drive Canada is your number one source for top quality imprinted USB flash drives in Canada. Flash drives are the HOTTEST promo idea on the planet! And now they are the COOLEST promo idea on the planet as well!
We Make it VERY, VERY SIMPLE to Order Promotional Flash Drives for Your Business, Company, Government, Organization, Union, University, College, School, Promotion, Incentive Program, Event, Trade show, Conference, Convention or whatever.
If you need logoed flash drives, custom flash drives or bulk flash drives…you've come to the right place! We are a family business with industry leading credentials for USB quality, customer service and satisfaction.
Check out our line of high quality USB flash drives, USB add-ons, USB accessories and USB packaging. Then get a custom quote on your requirements. Flash Drive Canada clients get the best service, pricing and value, with absolutely no worries about USB flash drive quality or hidden extra costs.
We guarantee your complete satisfaction!
Check out these Flash Drive Canada EXCLUSIVE BENEFITS:
You get a GREAT SELECTION of USB's!
You get GUARANTEED QUALITY on every USB order!
You get BEST VALUE & PRICING on all of our USB'S!
Orders are Fully Guaranteed and DONE RIGHT!
We make it very SIMPLE TO ORDER!
FREE Imprinting and FREE Set-Up!
FREE USB Color Match on select models!
FREE Data Upload up to 500 MB!
FREE Individual White Box Packaging
FREE Shipping to most locations in North America!
TIP: Check out our various flash drives, add-ons, accessories and packaging price lists by visiting our Flash Drives menu tabs. Please contact us directly if you have any questions, or use our Get a Quote link if you'd like a custom quote on your requirements.
If you don't find what you want here on our website or in our specials or price lists, please contact us!
We can provide many other promotional flash drive styles & ideas, including STOCK SHAPED flash drives, CUSTOM SHAPED or MOLDED flash drives, PEN flash drives, LASER POINTER flash drives, BRACELET flash drives, NOVELTY flash drives and much more!
We've even got ECO-FRIENDLY flash drives, wood flash drives, bamboo flash drives, custom PVC USB's, gold bar flash drives, bullet flash drives, recycled paper flash drives, recycled wood USB's and almost any themed flash drive you can think of.
We can also supply your company, school or organization with blank BULK FLASH DRIVES (or some call them USB thumb drives or USB memory sticks) in most of the popular capacities and specifications. TIP: The cost is very, very minimal to add your company logo anyway!
Important: Industry Issues to be Aware of When Buying Flash Drives: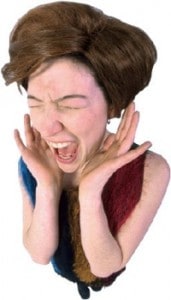 Be wary when you encounter unusually low pricing, or static pricing on websites. Global Flash Memory prices are fluctuating weekly or more, very much like the stock market. Memory is a market-traded commodity and is updated regularly. If you encounter significantly lower pricing than ours, or any other reputable company, then chances are very high that you may not get the right capacity or quality of flash drives, and in some extreme cases, may not receive your flash drives at all.
And NEVER, EVER base your decision on only getting the lowest USB price, without some due diligence. That is a "newbie" mistake that could cost you thousands of dollars in wasted cash, a loss of valuable time and perhaps damage to your organization's reputation! Always deal with a reputable and trusted company only.
Our thousands of very satisfied customers and 100% record of success, speaks volumes for our reputation and integrity.
When you partner with Flash Drive Canada, nobody will question why you chose the BEST USB VALUE IN CANADA!
Get THE HOTTEST Promo Idea on the Planet!
Get THE COOLEST Promo Idea on the Planet!