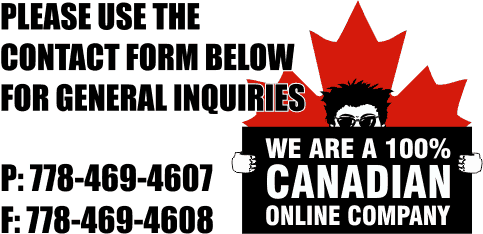 We are a 100% online business, based in Kamloops, British Columbia, Canada. We deliver high quality USB's everywhere in Canada, the United States…or worldwide. Orders are delivered to you via Fedex Priority Air service, directly from our factory partner.
Normal imprinted USB flash drives production, transit and delivery time is currently 10 to 12 days (real time, during Covid) to most major North American centres. Unimprinted USB flash drives are produced and delivered in about 7 to 9 days. NOTE: Remote or non-serviced locations may require extra time and cost.
Our USB flash drive products, services and results are fully guaranteed. See our FAQ page for more details.
IMPORTANT: For USB QUOTES, please use our 2-minute Get a Quote page. All the details we need, are included on the Quote request form.