Our MOST POPULAR "Factory Direct" USB Flash Drives!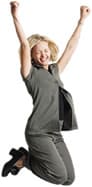 The styles shown in our drop-down menu represent our most popular styles of USB flash drives for our Factory Direct program. Featured flash drives within our program specifications are available at the BEST pricing in the industry. We offer top quality, high performance memory chips and components in our flash drives. We use top brands including Toshiba, Samsung, Intel, Micron and Hynix.
Please note that memory pricing is a market traded commodity. It can fluctuate according to worldwide supply and demand issues. Global USB pricing is updated weekly, sometimes more often!
Be sure to get a custom quote or view our weekly special custom usb pricing on select flash drive styles and capacities.
We don't complicate things! Our prospective clients will find that our products are totally suitable for their bulk or custom imprinted flash drive projects. We have something for everyone, including swivel models, card models, key models, pen models and more.
Pricing also includes FREE set-up and FREE upload of your data, PDF's or media up to 500 MB. You can have additional data uploaded at very low cost.
We also offer optional flash drive accessories like lanyards, key chains & gift packaging. You can easily add high perceived value to your flash drives at very low cost. An attached lanyard or key chain option can add even more functionality to an already valued tech gadget!
Need a custom shape flash drive, a different style of flash drive, a different capacity, different imprint specs or a larger quantity? Then please contact us directly and tell us exactly what you would like. If you don't find it here, simply send us a request.
We want to be your trusted source for Flash Drives!
Be sure to consider us for your BULK USB FLASH DRIVES as well. And we can look after your SMALL QUANTITY USB FLASH DRIVES requirements too!