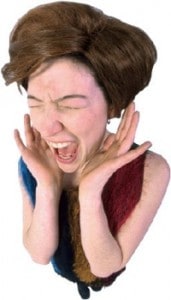 If you are shopping around for imprinted flash drives or bulk flash drives, (especially on the Internet), you might want to read this entire post before you make your final decision.
OK…let me be a little more clear.
If you are NOT a flash drive industry expert, you absolutely NEED to read this!
We've mentioned it before…the flash drive business is extremely competitive and like all large market industries, there are some "underground" ways to cut costs, or to mislead buyers.
Here are a few of the ways that we've encountered or heard about:
1) Search Results and Manipulation!

The search result headline reads: "1 GB Flash Drives $2.99" but when you check the site out, it's only the old 1.0 USB 32 MB flash drives from 2008 that are "on sale". Or you simply get redirected to a completely different flash drive offer.
Do you really want to deal with a "Bait & Switch" vendor?
2) Why are Prices All Over the Place?
Your "bargain" flash drives arrive and there is a 40% failure rate, and your boss is not happy at all. He was happy with the pricing you got, but not the resulting embarrassment for him when the clients started complaining. This is very common when using the lowest quality or refurbished chipsets.
Most people don't know or understand the various quality and function differences, but wouldn't you rather have all the relevant information up front, then make your own choice?
Or how about just get the flash drive quality you thought you were getting?
3) Size Really Does Matter!
You order 4 GB flash drives and you can't even fit 128 MB of data on the drive. This is very common, according to the "insider buzz" around the industry and on forums. Vendors will ship out lower capacity drives and deal with the consequences later, if there are any! You might not even know it if you hand out all of your 500 flash drives at a convention, for example. Everyone will assume that their drive is perhaps the "only" one that's "faulty".
To make things even more confusing, there's software out there that will "show" the drive to be 4 GB, even when it's not! This "deal" means that you paid perhaps a little less than 4 GB pricing and got 128 MB (or less) goods. That difference is measured in thousands of dollars WASTED for most corporate or convention orders.
So what can you do to protect yourself, your job, your company, your reputation, your company's reputation?
Unfortunately, the latter 2 major problems will not be apparent until after you receive your order. By then, it's too late to do much about it. And it's doubtful that there is a recourse for refund or whatever from a company that is knowingly using these tactics.
The flash drive industry is definitely the poster child for Caveat Emptor, or Buyer Beware! Perhaps the most visible warning sign to consumers is the price point that seems way out of line…but you can't solely depend on that, because we all have "Flash Drive Specials" and "USB Deals" to promote. Another warning sign to watch for is the fixed pricing on many flash drive websites that never seems to change.
Remember…Memory pricing is traded daily and can change daily!
If you've done your due diligence, and find a supplier that you think you can trust, all you can do is go for it. If someone is willing to be open and talk about the industry's "dirty secrets" with you, then maybe that would help make your decision a little easier.
This is an industry where you can lose a potential long term business relationship over a nickel's difference in price. But surely the thought of losing a few thousand dollars in wasted spending can help buyers take a longer, harder look at their choice of flash drive vendors.
Hmmmmm…..We shall see.

OK…Here's our commitment to our customers:
At Flash Drive Canada, we are committed to 100% customer satisfaction. We want every one of our clients to jump for joy when their flash drive project is a complete success.
We invite you to experience how we look after our clients' best interests first, and to get the best overall value, service and pricing on promotional USB flash drives and bulk memory products.
We'd appreciate the opportunity to serve you!